Young Alifa looks up at the Somali sky. She thinks about her daily life as a shepherdess… She knows that the day that will change her life forever is about to come.
Producers: Francis Mead
co-producers: Valerie Delpierre, Martine Vidalenc, Antonio Tibaldi
Directors: Antonio Tibaldi & Alex Lora
Writers: Amina Suleiman, Alex Lora, Antonio Tibaldi,
Cinematography: Antonio Tibaldi
Editors: Alex Lora & Antonio Tibaldi
Production Companies: No Permits Prduktions, Inicia Films, MarmitaFilms
Distribution: Mailuki Films
Cast: Sahra Cige Diiriye, Khadija Haji, Faadumo Isma'il
If you wish to watch GODKA CIRKA please contact me, and I will send you the link and password.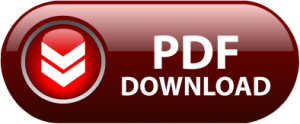 Electronic Press Kit
Awards:
Gaudi Award (Best Catalan Short Film for the Catalan Academy of Cinema) 2014
Founders' Award by Michael Moore at Traverse City Film Festival (USA) -OSCARS QUALIFYING- 2014
Best Short Documentary RiverRun International Film Festival (USA) -OSCARS QUALIFYING- 2014
Best documentary at Festival de Cortometrajes Hayah (Panama) 2013
Best documentary at Via Emilia Doc Fest (Italy) 2014
Best documentary at Teruel Rural Film Festival Festifal (Spain) 2014
Special Jury Prize at FICVAC – Festival de Ojo al Sancocho (Colombia) 2013
6th Annual SENE Film in Providence (USA) 2014
Best Documentary Award at the 44th Annual Marine County International Festival (USA) 2014
Best Documentary at Festival Internazionale Del Cinema Povero (Italy) 2014
International Children's Film Festival (Poland) 2014
Best Documentary at Short Shorts Film Festival Mexico (Mexico) 2014
Best Foreign Documentary at Atlanta DocuFest (USA) 2014
Official Selections: (selected list from over 100 official selections)
Sundance Film festival 2014 (USA)
International Film Festival Rotterdam 2014 (Netherlands)
Traverse City Film Festival 2014 (USA)
17th Festival de Malaga 2014 2014 (Spain)
Palm Springs International Short Film Festival 2013 (USA)
St. Louis International Film Festival 2014 (USA)
Leeds International Film Festival 2014 (UK)
Brooklyn International Film Festival 2013 (USA)
Raindance Film festival 2013 (UK)
54th Krakow Film Festival 2013 (Poland)
Ashland Independent Film Festival 2013 (USA)
Charleston International Film Festival 2013 (USA)
Nashville Film Festival 2013 (USA)
RiverRun International Film Festival 2014 (USA)
Annapolis Film Festival 2014 (USA)
Chicago Critics Film Festival 2014 (USA)
Cannes Short Film Corner 2013 (France)
THESS International Short Film Festival 2014 (Greece)
45 Alcances Atlantic Film Festival 2014 (Spain)
Festival de Cortometrajes Hayah 2013 (Panama)
festival de cine de pasto ficpa 2013 (Colombia)
Portobello Film Festival 2013 (UK)
FICVAC – Festival de Ojo al Sancocho 2013 (Colombia)
Festival de cine de Bugarte (Colombia)
Via Emilia Doc Fest 2014 (Italy)
Festival de Cine y Derechos Humanos Donostia 2014 (Spain)
Bellaria Film Festival 2014 (Italy)
FICT Festival Internacional de Cortometrajes de Torrelavega 2014 (Spain)
Festival International Signes de Nuit 2014 (France / Germany)
Fronteira – International Documentary and Experimental Film Festival 2014 (Brazil)
Short Shorts Film Festival 2014 (Mexico)
V Festival de Cine: Infancia y Adolescencia Ciudad de Bogota 2013 (Colombia)
6th annual Festival Internacional de Cine Invisible de Bilbao 2013 (Spain)
Interfilm Berlin 2013 (Germany)
Festival International de Toulouse 2014 (France)
65 Montecatini International Short Film Festival 2014 (Italy)
New Hampshire Film Festiva 2014 (USA)
Tyrolean Independent Film Festival 2014 (Austria)
The Starz Denver Film Festival 2014 (USA)
West Virginia FILMmakers Festival 2014 (USA)
European Short Film Festival at MIT 2014 (USA)
West Nordic International Film Festival Alesund 2014 (Norway)
Miradas Doc 2014 (Spain)
Filmets Badalona Film Festival 2014 (Spain)
Festival Cinema et droits humains, organized by Amnesty International Paris 2014 (France)
Martha's Vineyard International Film Festival 2014 (USA)